Ad of the Week: Reebok's "Be Ready"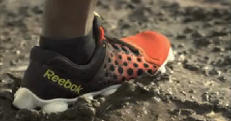 Posted on July 16, 2013 by Molly Grant
First time winner of the Ad of the Week honors Reebok shows us that it's ready to take on anything with its top quintile ad "Be Ready" (Ace Score 559). Likeability, Attention, Desire and Relevance all scored well above norm, boosting the Persuasion element. This ad scored 20.9% higher than the 12-month Footwear category norm, making it a possible contender for the Q3 Ad of the Quarter.  Further the ad was the highest scoring over the past year for Reebok and in the top 10 for the footwear category as a whole over the last 12 months.

Men loved this ad, scoring it almost 50 points higher than their female counterparts. Males 36-49 connected most and scored it 36% higher than the category norm of 444, followed very closely by Females 16-20.

Viewers thought the ad was cute and funny, but struggled to name the brand in the optional verbatim comments (only six out of 152 respondents named "Reebok." Regardless, people enjoyed the ad and found it to be interesting.

This is the second footwear ad we've seen on our AOTW list in 2013, the first coming from Adidas with a new product innovation ad.
To watch this year's winning Ads of the Week by Category Overachievers, click here. 
To watch this year's winning Ads of the Week by Ace Score, click here.