Ad of the Week Winner: Netflix "TV Series"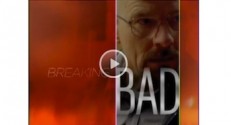 Posted on September 18, 2013 by Susie Graham
For the third time in three months, Netflix is Ace Metrix Ad of the Week winner for their spot "TV Series".  The spot earned a 592 Ace Score, propelling it 25.2% above the twelve month category norm. Their win comes in the same week that analysts predict the video service will double their streaming subscriber base to 40 million by 2015 as well as the first time Netflix has won Primetime Emmy awards for its original programming. To watch this week's ad and view the entire list of winners, click here.
Netflix has been on our radar for some time (and not just because we love us some House of Cards and Arrested Development), as their advertising has consistently been at the top of the pack in the Websites category.  As our Brand to Watch back in August, we noted that only two of Netflix's twenty seven spots have scored at or slightly below norm, an impressive feat!  The brand is also in the running with four ads and counting on the Ad of the Quarter Watchlist, with the winner announced on October 3.  It has some tough competition from recent Ad of the Week winners Guinness and Ikea, as well as Honda, Coca-Cola and Google.
"TV Series" grabbed consumers' attention with their clips of current TV shows for all tastes, with an Attention score 15% above category norm.  More importantly, the ad earned a huge Desire score, 34% above norm, and the highest in the category for the past year.  High Desire is great news for Netflix and should help them on their way to 40 million subscribers.

Netflix benefits from being a service that appeals cross-demographics, and "TV Series" exhibits this with all demos scoring the ad well above the category average.  Women outscored Men, however, by 30 points, which is another good sign for Netflix, as Men tend to score technology ads higher than Women.

Consumers responded well to the variety of shows "TV Series" depicted, with some respondents surprised at the selection and others noting they were glad to see their favorite shows are carried by the service.  

Congratulations to Netflix for another job well done- they are really making it a fight to the end for Ad of the Quarter honors.
To watch this year's winning Ads of the Week by Category Overachievers, click here. 
To watch this year's winning Ads of the Week by Ace Score, click here.