Let The Creative Revolution Begin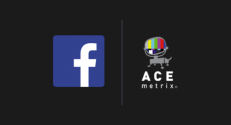 Posted on March 13, 2014 by Peter Daboll
While it has long been rumored, and testing began back in December, it became official today, with Facebook announcing broader availability of its Premium Video Ads product. We have an important role to play in the rollout and ultimately how the product is perceived, and we will get to that shortly. But first, it is worth taking a moment to contemplate what this all means – for both the digital and television landscapes. 
Premium Video Ads are a new product for Facebook and will appear in News Feed. The 15-second ads will start playing without sound as they appear on screens and stop if people continue scrolling past them. If people tap the videos, they will expand into full screen and sound will start. 
Putting this new type of video ads in News Feeds is a big step for Facebook. As a result, Facebook has been uncharacteristically cautious in its rollout. This is, after all, the company that gave us a product philosophy of "move fast and break things."
While the journey to today's announcement has been a restrained affair, it doesn't change the fact that this product launch represents a watershed moment for the advertising community. 
With this announcement, Facebook just introduced an audience to rival primetime on any major network – something digital has been longing for. Further, Facebook has introduced scarcity into the digital ecosystem in ways that were never before possible. Finally, with this announcement, Facebook is going to fundamentally alter the role of creative quality in digital video and on the web more broadly. Online or on television, things will never be the same. It's that big.
Facebook is delivering the audience and the scarcity through the incredible platform it has built, but it is going to deliver the creative revolution through its leadership. Facebook didn't have to care about creative quality – it chose to. Facebook chose to put creative quality at the center of the user experience when it came to advertising. While audience size and scarcity will get the headlines, we think it is the creative revolution that will have the most lasting impact. 
Facebook's format of :15 ads, starting without sound, will challenge the creative ecosystem to fundamentally rethink the role of the lowly :15. The :15 is no longer the cutdown of the :30 but the from-the-ground-up creative vehicle worthy of giant audiences. It will inspire new storytelling approaches, new pacing, new visuals and new ways to generate attention while imparting information. The re-make of the :15 will have an impact from Instagram to television, and the consumer will be better for it.  
We share Facebook's vision of great creative. It's why we do what we do here at Ace Metrix. It is why we endeavor to measure it more completely, to do so faster, with larger sample sizes and with more metrics than other companies. We measure creative because it inspires us and because no matter how comprehensively you test, you find yourself slackjawed at how clever marketers can be. It's one of the reasons that Facebook picked us to help them, because we both believe in the power of great advertising to entertain, delight and inform. 
Our role in the Premium Video Ads equation is to help Facebook measure creative quality and it is something we know a little about. We are considered the standard in determining the effectiveness of video creative of television advertising. We have scored over 32,000 ads since we started in late 2009. A portion of those ads are what we call "native" digital ads and through our learnings on those ads, our vast television advertising dataset and in conjunction with the team at Facebook, we developed a specific set of metrics to measure the elements that both Facebook and Ace Metrix believe will optimize the user experience associated with Premium Video Ads. 
Those metrics start with the Ace Score. The Ace Score measures Persuasion (comprised of Attention, Likeability, Desire, Change, Relevance and Information) as well as Watchability (the desire to watch the ad again). In addition to the Ace Score, the Facebook metric incorporates elements derived from text analytics on the optional verbatims associated with the ads. (Generally, there are more than 300 verbatims for every 500 consumers who score the ad). Those metrics include a Meaningfulness score, a Verbosity score and a Funny score. Those metrics, in conjunction with the Ace Score, create a fAce Score that will be used to assess creative quality. 
We expect we will work with Facebook to tune that metric over time; but for now, we are excited to start this journey and more excited to be able to support Facebook's leadership in putting creative quality at the center of the user experience. Furthermore, we look forward to using this venue to talk about the great new approaches that get developed for this unique platform; so, put us on your RSS or check back often. Let the revolution begin.