Top Ad of 2013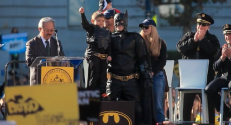 Posted on January 7, 2014 by Jonathan Symonds
Congratulations to Google for the Ad of the Year winning spot, "Here's to 2013!"
The Ad of the Year is awarded to the spot that most outscores its twelve month category average. "Here's to 2013" beat the Websites category average by 46%, leaving the competition in the dust. The competition, however, was Google themselves. Google has three additional ads in our top five – and additional one for their search product, one for Answers and one for Play. This achievement is a testament to Google's ability to make technology feel heartwarming – whether that is through endearing parent/child scenes, clips, or helpful apps that make us all glad to have the phones, tablets and access that we do in this high tech world.
"Here's to 2013" is a year in review look at the events of 2013 through the lens of Google Search. The :60 spot is signature Google – inspirational, reflective, yet still shows off their products. With towering scores across all components, what stands out is the Relevance score – a whopping 49% above the Websites category norm. The 706 Relevance scores is fourth overall for the year, across all categories. This score puts Google in the likes of Hershey's, Dawn, Walmart and Longhorn Steakhouse- mass appeal brands and categories that Google is now firmly among. 

Consumers liked that the spot was heartwarming and thought it integrated all of Google's products well. Several people commented that they would be searching for some of the news stories featured or sharing the ad itself.

The ad was strong across all ages and both genders – strength that also extended to income; although it should be noted the ad skewed higher income regardless of gender.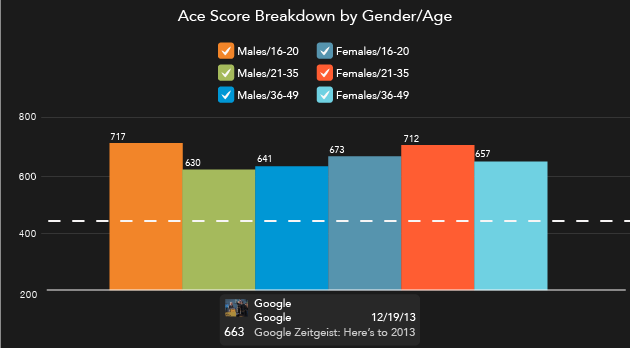 Finally, the ad delivered the goods in terms of brand recognition – a testament to the ubiquity of the search giant's simple interface. Here is a word cloud generated from the 330 verbatim respondents with 19% of those respondents mentioning Google by name: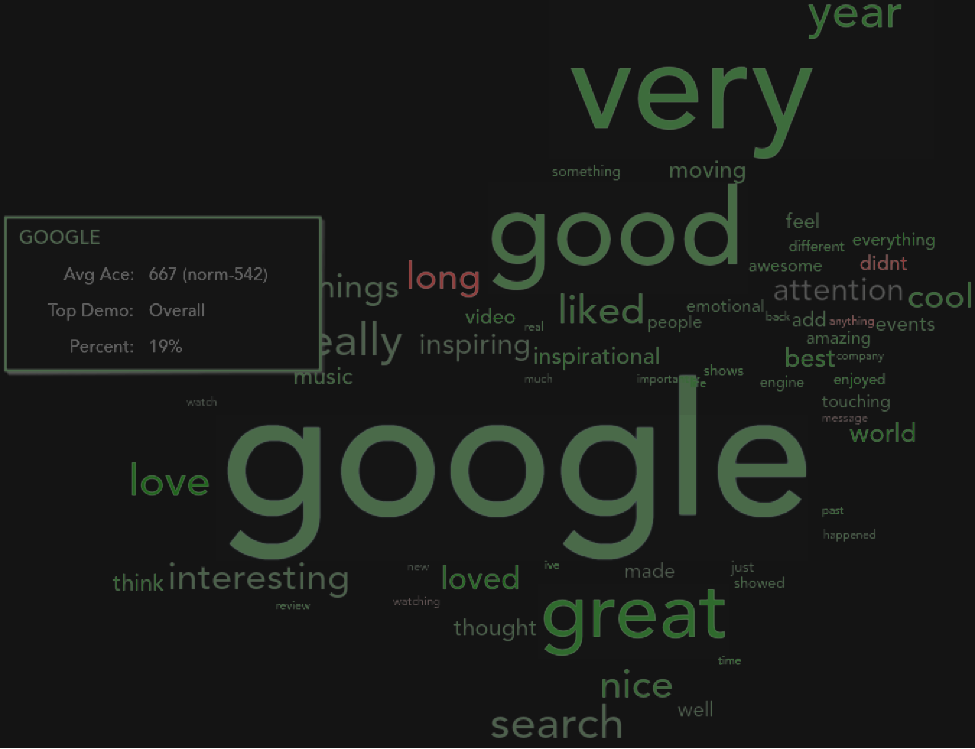 Google has grown as an advertiser over the last few years, both in quantity and effectiveness. We look forward to product introductions and reminders of all the ways Google can improve our lives in 2014.