Ace Metrix BRANDCOMPASS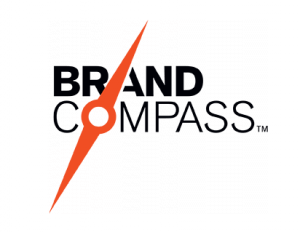 Bridging the gap between ad level, campaign level and brand level metrics, BRANDCOMPASS introduces equity implications into the creative assessment process. 
BRANDCOMPASS enables marketers to keep a finger on the pulse of their brand and that of competitors – with data rooted in science, derived from large, representative samples, and delivered at the appropriate cadence to be useful and actionable.
At any given time, the marketing objectives for a brand will vary. Whether the focus is to reinvent the brand, create a stronger emotional connection, launch a new product, celebrate a philanthropic success or otherwise, BRANDCOMPASS exposes each component of the overall score to better inform performance across a number of objectives.
This cost effective monthly tracking of key brand equity diagnostics enables assessment of advertising's ability to build stronger brands.  Working in concert with Ace Metrix LIVE, BRANDCOMPASS links in-market performance to creative and media campaign actions, giving marketers a more complete view of their advertising impact.
Rooted in Science
Academically endorsed science efficiently delivers a powerful price/value equity model to marketers. Key brand components include trust, value, innovation, status (respectability), and likelihood to buy and recommend. 
Delivered at Cadence
Quarterly or longer is unresponsive. Daily is unproductive. Monthly cadence ensures appropriate sampling, actionable timeframes. Robust monthly sample sizes drive confident decision-making. Surveys are conducted continuously for all brands, delivering results at the beginning of each month, assuring data that is fresh and useable. 
Quality and Quantity
A respondent-sensitive and fun data collection approach minimizes strain and maximizes validity. Innovative visualization tools provide context for the potential "advertising whys" behind the "brand equity whats."  Approximately 350–400 respondents per brand/metric each month across six equity components are gathered using rigorous operational practices, across a variety of sample providers, and using proprietary technologies that eliminate professional test takers, bots and nefarious respondents. 
Accessible, Comparable Data within Competitive Context
Data is accessible through an intuitive, always-on web-based user interface. Subscribers also have access to a professional client services team with incomparable consultative experience in brand performance and analytics viewed within competitive context. 
Consistent monthly brand measures include:
Purchase Behavior

Status and Trust

Innovation

Value
---